Iona University, April 28, 2023
10:00 AM-11:00 AM: Dr. Allison Parrish, (New York University), "Nothing Survives Transcription, Nothing Doesn't Survive Transcription"
The goal of large language model research is to accurately mimic human linguistic competence. But such models are trained not on language itself, but on transcriptions of language in various forms. In this talk, I argue that language functions only because it cannot be perfectly transcribed, focusing on forms of language (literary and quotidian) that foreground emptiness, blank space, and silence. I discuss the implications of this conclusion on the artistic uses of language models, particularly in my own work as a poet. In-person, or virtual via Zoom Webinar.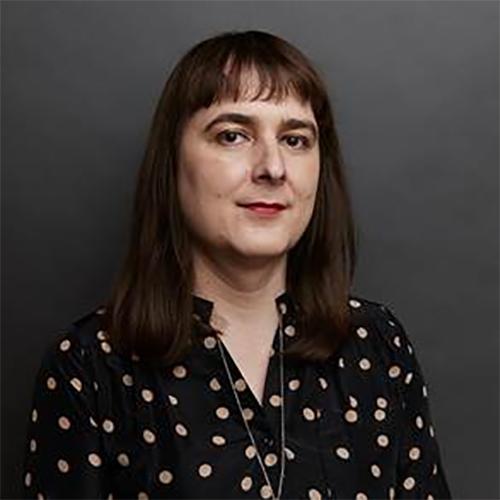 Allison Parrish is a computer programmer, poet, and game designer whose teaching and practice address the unusual phenomena that blossom when language and computers meet. She is an Assistant Arts Professor at NYU's Interactive Telecommunications Program. She was named "Best Maker of Poetry Bots" by the Village Voice in 2016, and her zine of computer-generated poems called "Compasses" received an honorary mention in the 2021 Prix Ars Electronica. Allison is the co-creator of the board game Rewordable (Clarkson Potter, 2017) and author of several books, including @Everyword: The Book (Instar, 2015) and Articulations (Counterpath, 2018). Her poetry has recently appeared in BOMB Magazine and Strange Horizons.
---
11:00 AM-12:00 PM: Dr. Scott B. Weingart, "21st Century Citizenship: What It Takes To Be Engaged in a Data Saturated World"
Data mediates our lives. We can't apply for a job, swipe right on a date, or even buy groceries without our data being fed into some algorithm that will be used to nudge our decisions or to make decisions about us. If we don't understand these processes and even sometimes if we do we'll be at their mercy. Tomorrow's citizens and leaders must remain savvy to stay afloat. A liberal arts education, properly integrated with data science and its criticisms, can set the foundation for informed and engaged citizenship in our data-saturated world. In-person, or virtual via Zoom Webinar.
Scott B. Weingart is a historian who publishes at the intersection of computational methods and the history of knowledge. In his capacity as a scholar, he maintains a research affiliation with the Centre for Data, Culture & Society at the University of Edinburgh. Weingart also serves as the Chief Data Officer of the National Endowment for the Humanities. The views he will express at this event do not represent those of the federal government.