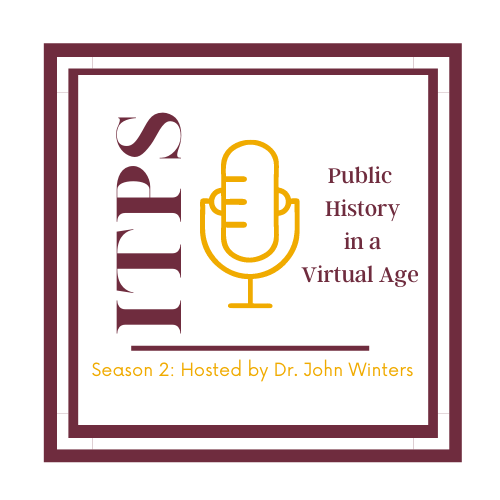 Welcome back to the ITPS Podcast! You can listen to Season Two, Episode 1, and subscribe to the podcast here.
In Season 2, we will look much more closely at a subject in the public humanities that is not often discussed: Indigenous Public History. My guests this season include indigenous public history practitioners, academics, and cultural leaders, as well as non-indigenous public history practitioners. They will talk about their experience in Indigenous Public History, their successes and challenges in the field, and more broadly about the responsibilities and ethics of doing "activist" and decolonized public history.
Your host this season is Dr. John C. Winters. John is the ITPS Research Associate in New York History at the ITPS and Visiting Assistant Professor of History at Westminster College. He is also an experienced public historian with nearly ten years of experience in historic homes and public history institutions. You can find more about him at johncwinters.com
---
Public History in a Virtual Age, a ten-part series hosted by Dr. Lindsay M. Chervinsky, will explore the many ways public history is practiced, from podcasts to museums to archivists, and everything in between. Each episode will feature two experts in their field about their projects. The episodes will also consider the challenges and benefits of that type of public history and what it contributes to the broader public. This podcast also has a special focus on the virtual, given the challenges imposed by the global pandemic in 2020. As public historians and public history sites cope with COVID-19, the experts will share some of the unique digital tools employed by practitioners to inspire their colleagues and history enthusiasts!
Read about the latest episode.
The last few months have demonstrated that public health, broadly defined, cannot be separated from public history. Our host, Dr. Lindsay M. Chervinsky, will interview a series of experts on public health, disease, education, slavery, and race over the course of three episodes. They will discuss how education and cultural institutions can interpret the history of disease, medicine, and racism as interrelated issues that continue to challenge the nation today. Listen to all three episodes and read the show notes.