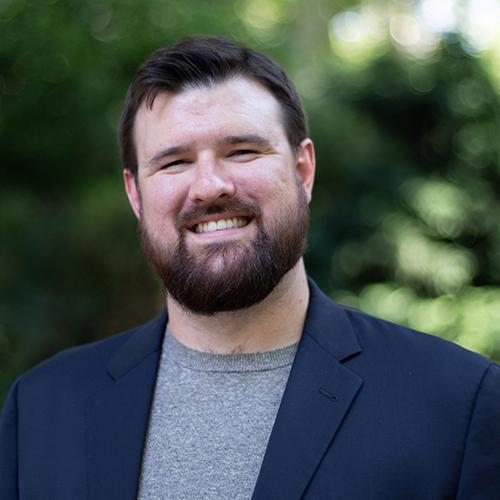 Season 2 of the ITPS Podcast is hosted by Dr. John C. Winters. John is the ITPS Research Associate in New York History and Assistant Professor of History at the University of Southern Mississippi. As a public historian, John has nearly ten years of experience in historic homes and public history institutions. You can find him at johncwinters.com and on Twitter @wintersjohnc.
---
Season 2, Episode 6: Heather Bruegl
In the sixth and final episode of Season Two of the ITPS Podcast on Indigenous Public History, I speak with Heather Bruegl. We talk about her dynamic career as a public historian from her current work at the National Indigenous Women's Resource Center, her experiences as a public historian working on issues of reconciliation and education, all the way to her perspectives on indigenous public history.

Heather Bruegl is a citizen of the Oneida Nation of Wisconsin and first-line descendent Stockbridge Munsee. She is a graduate of Madonna University in Michigan and holds a Bachelor of Arts and Master of Arts in U.S. History. Her research comprises numerous topics related to American history, legacies of colonization, and Indigeneity, including the Dakota War of 1862, the history of American Boarding Schools, and Missing and Murdered Indigenous Women (#MMIW). Heather has presented her work at academic institutions including the University of Michigan, University of Wisconsin-Madison, and the College of the Menominee Nation, as well as at the University of Wisconsin-Oshkosh for Indigenous Peoples Day 2017. 
Heather consults for a variety of museums and universities and is a frequent lecturer at conferences on topics ranging from intergenerational racism and trauma to the fight for clean water in the Native community. She has been invited to share her research on Native American history, including policy and activism, equity in museums, and land back initiatives for such institutions as the Tate and the Brooklyn Public Library. Heather opened and spoke at the Women's March Anniversary in Lansing, Michigan, in January 2018, and at the first ever Indigenous Peoples March in Washington, DC, in January 2019. In 2019, 2020, and 2021, Heather spoke at the Crazy Horse Memorial and Museum in Custer, South Dakota, for its Talking Circle Series.
Heather is the former Director of Education of Forge Project, a decolonial art and education initiative on the unceded homelands of the Muh-he-con-ne-ok in Upstate New York, where she organized public programming and events and led the Forge Project Fellowship program. Now, Heather is a public historian, activist, and independent consultant who works with institutions and organizations for Indigenous sovereignty and collective liberation.
You can find her on Twitter @heatherbruegl, Instagram @heathermbruegl, and on the website https://www.heatherbruegl.com/.
---
Season 2, Episode 5: Joe Stahlman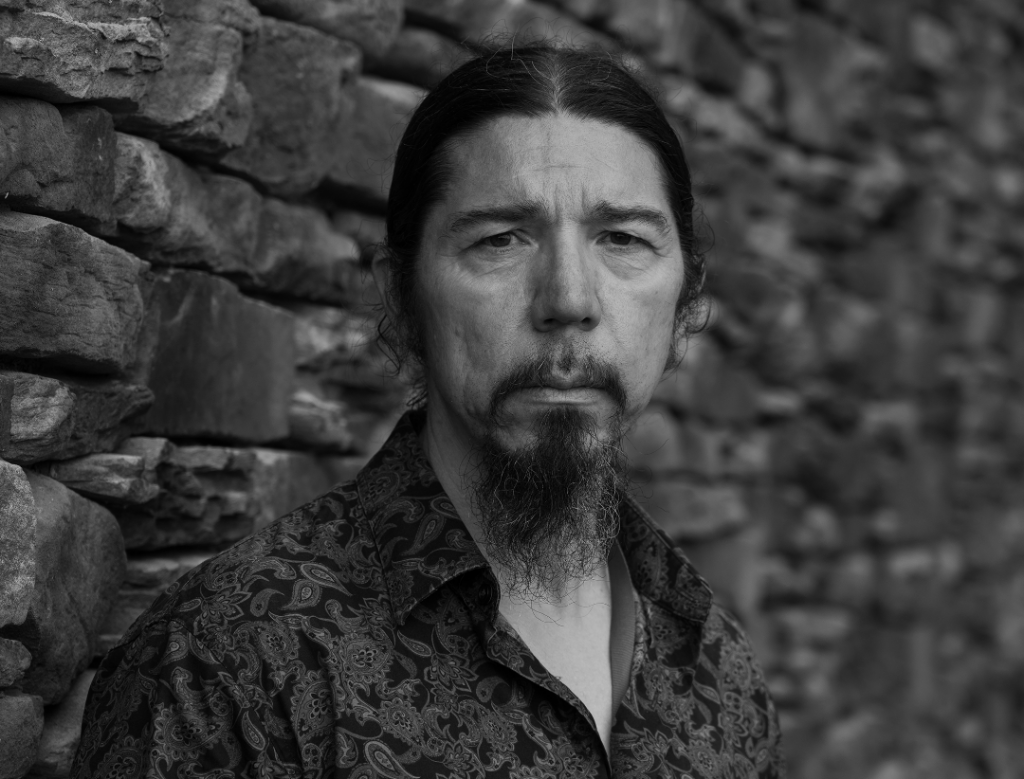 This month, I interview Dr. Joe Stahlman. Joe is a scholar of Tuscarora descent whose research focuses on culture and history as well as on the ongoing socio-economic and health and wellness issues among Native communities. We talk about Joe's museum philosophy, the upcoming 250 Commemoration of the American Revolution, and he offers valuable perspective on indigenous studies and decolonization in museums, on museums as vital spaces of reconciliation, and of peace as an unsung and transformative historical subject.
Dr. Joe Stahlman is the Director of Seneca Nation's Seneca-Iroquois National Museum-Onöhsagwë:de' Culture Center and Seneca Nation's Tribal Historic Preservation Office. Joe is a scholar and researcher of Tuscarora descent. He has over 20 years of research experience working with First Peoples. His research focuses on culture and history, as well as ongoing socio-economic and health & wellness related endeavors with Native communities. He takes an active role in addressing the space Native peoples occupy in North American archaeology and cultural resource management. He regularly talks on the need to promote equity, equality, and justice among all peoples in North American society through a number of reconciliatory processes which are inclusive for all and empowers people to express agency through creative and intellectual endeavors.
Season 2, Episode 4: Michael Leroy Oberg
This episode, I interview historian Michael Leroy Oberg. We focus our attention on New York history, beginning with his work on the digital mapping project Chenussio: The Indigenous History of Livingston County, New York. Our conversation includes the power of local history to inform and inspire, the role of students in local history projects like Chenussio, the complex indigenous history and politics of his home campus of SUNY Geneseo, and the incredible potential for public history projects in the state due to New York's unique legal approach to local public history.
Dr. Michael Leroy Oberg is Distinguished Professor of History at SUNY Geneseo and founder of the Geneseo Center for Local and Municipal History which he directed from 2019 until 2022. The third edition of his textbook, Native America: A History, is forthcoming in late 2022, and he is the author of multiple books on indigenous and early American history including Professional Indian: Eleazer Williams's American Odyssey (Philadelphia: University of Pennsylvania Press, 2015) and Peacemakers: The Iroquois, the United States, and the Treaty of Canandaigua, 1794 (New York: Oxford University Press, 2015). Michael runs a blog on his website, michaelleroyoberg.com, where he also posts historiography lists and resources for public historians and educators. On social media, you can find him @NativeAmText.
---
Season 2, Episodes 3/3.5: Andrei Jacobs and America 250 Tribal Advisory Group Meeting
This month, I interview Andrei Jacobs, the Senior Manager of Tribal Partnerships for America250, the federal government's commemoration of the upcoming 250th anniversary of the American Revolution. We talk about his ongoing work reaching out to indigenous communities nationwide and he gives us important insights into what is at stake in these early stages of a truly massive, and long neglected, public history effort.

Following this episode, Episode 3.5 features an important update that took place after Andrei and I spoke: the first formal meeting of the America250 Tribal Advisory Group. The recording is presented with the permission of Andrei and America250.

Andrei Jacobs, MPA, is an enrolled tribal member of Orutsararmuit Native Council in Bethel, Alaska. He is the Senior Manager of Tribal Partnerships for America250. Andrei began his career fundraising to build remote health clinics in villages throughout the Yukon Kuskokwim delta of Alaska and has more than a decade working for Pacific Northwest and Alaska Native Tribes on regional, state, and federal projects. He is also a former t-shirt company co-owner of inga for real which sold cultural Yup'ik Eskimo t-shirts including one emblazoned with the longest word in Yup'ik, "tengsuucecuaraliyukapigtellrunricugnarpenga-qaa" which translates as "maybe you really did not want to make me a small airplane." Andrei earned a Masters of Public Administration from Baruch College, CUNY and a Bachelor of Arts in Communications from Canisius College. Additionally, Andrei completed the First Nations Futures Program at the Stanford Woods Institute for the Environment at Stanford University.
Season 2, Episode 2: Dr. Chip Colwell
This month, I interview Chip Colwell. We talk about his wide-ranging work as an anthropologist, museologist, and a public-facing scholar. We talk about why it is so important and beneficial for public historians and scholars to reach out to their respective public, and then about his work at the Denver Museum of Nature & Science. There, he formed relationships with indigenous communities, directed the museum's operations concerning repatriation and the Native American Graves Protection and Repatriation Act, his work on the Museum's Native Science Initiative, and his ongoing work as Editor in Chief of the global public humanities project, SAPIENS.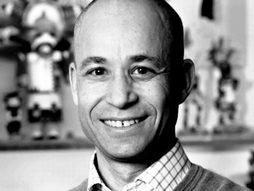 Season 2, Episode 1: Dr. Ora Marek-Martinez
In Season 2, we will look much more closely at a subject in the public humanities that is not often discussed: Indigenous Public History. My guests this season include indigenous public history practitioners, academics, and cultural leaders, as well as non-indigenous public history practitioners. They will talk about their experience in Indigenous Public History, their successes and challenges in the field, and more broadly about the responsibilities and ethics of doing "activist" and decolonized public history.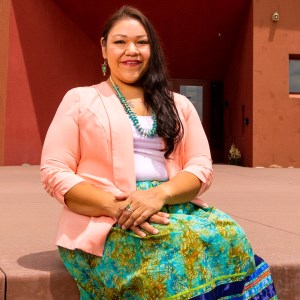 My first guest is Dr. Ora Marek-Martinez. Dr. Marek-Martinez (she/her/asdzáá/ayat) is a citizen of the Diné (Navajo) Nation, and is of the Mountain Cove clan; her father was Nez Perce from Northern Idaho. She worked for the Navajo Nation as an archaeologist for over 16 years, including serving as the Tribal Historic Preservation Officer, and currently is Assistant Professor of Anthropology and the Director of the Native American Cultural Center at Northern Arizona University.
---